INCREASE OPERATIONAL EFFICIENCY
THROUGH AUTOMATION
Reduce manual paper document processing and streamline low-value tasks at each stage of the process. SenSaaS! ─ in cloud-based, on-premise or hybrid format ─ is the solution of choice for financial document automation.
REASONS TO AUTOMATE YOUR BUSINESS PROCESSES
For all companies seeking comprehensive services and solutions for processing paper and electronic documents.
ELIMINATE MANUAL DATA ENTRY.
REDUCE OR ELIMINATE LOW VALUE TASKS.
REDUCE MANUAL PAPER DOCUMENT OPERATIONS.
SIMPLIFY THE APPROVAL PROCESS.
PROVIDE FAST, STRUCTURED ACCESS TO INFORMATION.
INTEGRATE DATA INTO EXISTING SYSTEM ENVIRONMENTS.

SenSaaS!: A comprehensive, flexible cloud solution for the rapid processing of document-based tasks: data capture from any format, classification, extraction, validation, workflow and archiving.

A complete, 360-degree, end-to-end solution to automate accounts payable functions, lower invoice processing costs and enhance the workflow process.

Automate your entire payment process, whether paper cheque or electronic payment, and provide all supporting documents to substantiate and approve payments.

Automate accounts receivable operations for more timely results. Manage operating cash flow effectively, streamline workflow processes and accelerate general ledger entry operations and processing.

Automate your entire sales order processing (SOP) system. Eliminate manual tasks, accelerate processing and eliminate errors. Our SOP solution allows for the use of robots and artificial intelligence to reduce costs substantially, while providing accurate processing and logistics information.

A human resource management solution intended to eliminate paper file handling, manage the onboarding, retention, and termination of employees, and offer the highest security standards for all files.
Automate travel and expense processes to simplify expense report management. Our user-friendly, cost-effective solution utilizes mobile technology to simplify expense filings and payouts.

FILE SCAN OR IMPORT
To forward an invoice to our service, simply connect to a secure Web portal and then scan or import the requisite documents. Suppliers can forward invoices by e-mail to a dedicated address for direct processing at our Canadian headquarters.

EXTRACTION
Automated extraction of data using powerful recognition technologies for the highest level of accuracy.

VALIDATION
High-quality data is essential to your operations. Our team conducts a final validation to ensure the optimal quality of extracted data.

WORKFLOW
We will assist you in drawing up and implementing an automated workflow to accelerate and standardize your company's approval process. You will then be poised to process your invoices in SenSaaS! electronically before routing them to your ERP system, thereby ensuring that only 100% accurate data is received.

ARCHIVE
Backup your critical data in a fortified, encrypted and secure cloud environment certified ISO 27001 and TIER III. Our systems are designed to keep sensitive client data secure with SOC1 and SOC2 Type 1 certification. Canadian client data is stored in Canada, while US client data is stored in the United States. Backup and redundancy are provided for all archived information.

INTEGRATION
Integrate data into existing system environments. We manage digital business processing for all types of financial documents, creating seamless, reliable connections to various ERP solutions.

TRACEABILITY AND AUDIT
Every extracted field can be used for search purposes. KPIs are provided to ensure maximum system performance. Every task is recorded for auditing purposes. Temporary limited access can be provided for auditing purposes.

DATA RECOVERY
Automated recovery in eight seconds. The SenSaaS! archiving solution continuously replicates critical information, restoring activity and all data within seconds in the event of a power failure.

BENEFITS
Minimize implementation costs, no hardware required.

Scalability: Keep pace with business needs as they grow.

User-friendly interface, extremely easy to use.

Traceability of all documents and actions taken by users.

High-duality data: OCR extraction technology and human validation.

ERP integration easily managed.

No licence or maintenance fees, unlimited number of users.
BROCHURES
Click to see the PDF brochure
Capex or Opex: We offer the same technology in the cloud with our SenSaaS! platform. Turn your finance department into an operating expense and save your capital for more mission critical initiatives. In the cloud with SenSaaS!, your return on investment can be almost instantaneous!

Using decision intelligence, we work closely with our clients to enhance productivity and efficiency. Results include automated workflow for all types of financial documents, automation of low-value tasks, and a reduction in the manual processing of paper documents as clients transition to SenSaaS! financial document automation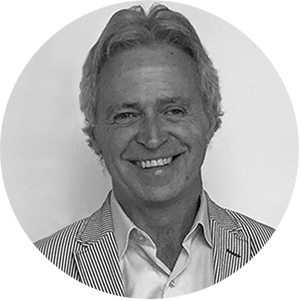 TIER III CERTIFIED
This level of certification ensures maximum reliability and operational sustainability.

PCI DSS COMPLIANT
International certification guarantees the security of payment card transactions.

ISO 27001
Certification guarantees the confidentiality, integrity, and availability of information systems.

DISASTER RECOVERY
Automated recovery in eight seconds. Continuously replicates critical services and restores activity within minutes of a disaster.

BACKUP
Back up critical data to a fortified, encrypted, secure cloud environment. Restore all critical data in the cloud in the event of a disaster.
SenSaaS held particular appeal to myself as CFO and our IT manager as the project was simple and fast with no capital outlay. From concept to business use was less than 2 months, programming and data exchange with our ERP was very well managed by INTEGRIM. The INTEGRIM team were attentive to our business needs and focused on developing a solution that was right for us – no forcing us into an off-the-shelf solution!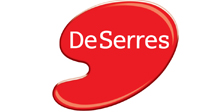 "INTEGRIM has understood our needs and SenSaaS now allows us to increase growth and business efficiency without adding administrative staff and eliminates paper handling and storage. In addition, our employees can finally work on value-added tasks."

SENSAAS! A COMPLETE AND FLEXIBLE CLOUD AUTOMATION SOLUTION TO HELP YOUR ORGANIZATION INCREASE PRODUCTIVITY AND EFFICIENCY
Call us today at 1-833-SenSaaS
Would you like to learn how INTEGRIM can help your organization reduce costs, increase productivity and boost efficiency by simplifying and automating your business processes?