SIMPLIFY AND AUTOMATE
YOUR BUSINESS PROCESSES:
Enhance staff efficiency.
INTEGRIM Contingency Plan : COVID-19
We are currently living in an unprecedented period impacting our Social Security and Global Economy.
Following these important events affecting the entire population and businesses, we have adjusted our Contingency Plan to ensure above all the safety of all of our employees as well as the maintenance of all of our operations.
INTEGRIM manages digital business processing and transformation for all types of financial documents, creating seamless connections to various ERP solutions. Compatible with the most comprehensive range of document formats, INTEGRIM solutions make information sharing easier, while automating workflow for a broad spectrum of users.

SenSaaS!: A comprehensive, flexible cloud solution for the rapid processing of document-based tasks: data capture from any format, classification, extraction, validation, workflow and archiving.

A complete, 360-degree, end-to-end solution to automate accounts payable functions, lower invoice processing costs and enhance the workflow process.

Automate your entire payment process, whether paper cheque or electronic payment, and provide all supporting documents to substantiate and approve payments.

Automate accounts receivable operations for more timely results. Manage operating cash flow effectively, streamline workflow processes and accelerate general ledger entry operations and processing.
Automate your entire sales order processing (SOP) system. Eliminate manual tasks, accelerate processing and eliminate errors. Our SOP solution allows for the use of robots and artificial intelligence to reduce costs substantially, while providing accurate processing and logistics information.

A human resource management solution intended to eliminate paper file handling, manage the onboarding, retention, and termination of employees, and offer the highest security standards for all files.

Automate travel and expense processes to simplify expense report management. Our user-friendly, cost-effective solution utilizes mobile technology to simplify expense filings and payouts.
SENSAAS! EASY INTEGRATES WITH OTHERS ERP's
Use SenSaas! to reduce costs, eliminate paper and enhance employee efficiency.
No more manual data entry. Manage all document life cycles electronically and intelligently.
INTEGRIM solutions make information sharing easier and assist staff with workflow automation.
PROJECTS SUCCESSFULLY COMPLETED.
A comprehensive range of document formats for a broad spectrum of users.
BILLION DOCUMENTS PROCESSED.
Documents processed using control systems and traceability features for every task requiring approval.
YEARS OF BUSINESS AUTOMATION EXPERTISE.
Skilled handling of an extensive variety of documents and automation processes.
SOME OF OUR CLIENTS:
SUCCESS STORIES
The following clients commissioned us to automate operations, enhance business processes, streamline workflow, and reduce or eliminate low-value tasks :
Flexible installation plans: cloud-based, on-premise or hybrid
INTEGRIM plays a huge role in helping companies understand what they can truly do with the information they receive by simplifying and automating business processes.
"Our job is not only to facilitate the change management required in the new technological environment. In the end, our platform seeks to simplify how information is captured and delivered within an organization's business processes, regardless of the department origin or format, that's our innovation engine."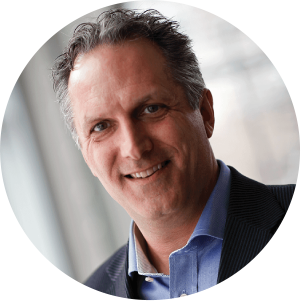 Would you like to learn how INTEGRIM can help your organization reduce costs, increase productivity and boost efficiency by simplifying and automating your business processes?