SenSaaS! Oracle INTEGRATION
Notre plate-forme ouverte accepte et intègre harmonieusement votre système de gestion Oracle et exploite une large variété de données. L'intégration ORACLE vous permet de réduire considérablement les procédures et le temps passé à entrer les données dans plusieurs systèmes.

Vision optimisée de l'activité financière, basée sur des informations en temps réel exploitées.

Collaboration optimisée grâce au partage des données entre utilisateurs pour les demandes et les bons de commande.

Infrastructure cohérente des services administratifs au service à la clientèle; toutes les activités de l'entreprise sont présentées dans le même format.

Amélioration de l'intégrité des données et des contrôles financiers.

Exploitation des données ORACLE en procurant de l'information financière plus précise, plus fiable, plus accessible et plus opportune.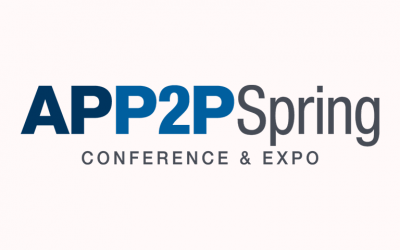 The Countdown Is On!INTEGRIM is proud to be in attendance as an exhibitor at the Accounts Payable and Procure-to-Pay (APP2P) Spring Conference and Expo in Orlando, FL at the Disney's Yacht and Beach Club Resort Conference Center.Come and join our...
read more
Would you like to learn how we can help your organization increase productivity and efficiency by simplifying and automating your business processes?
Call Us at 1-833-SENSAAS or Email Us at info@integrim.com