SenSaaS! Syspro INTEGRATION
Integration of SYSPRO ERP software into SenSaaS! is a must for the automation and standardization of your business processes. Our connector provides for real time accounting of all purchasing, sales and financial operations.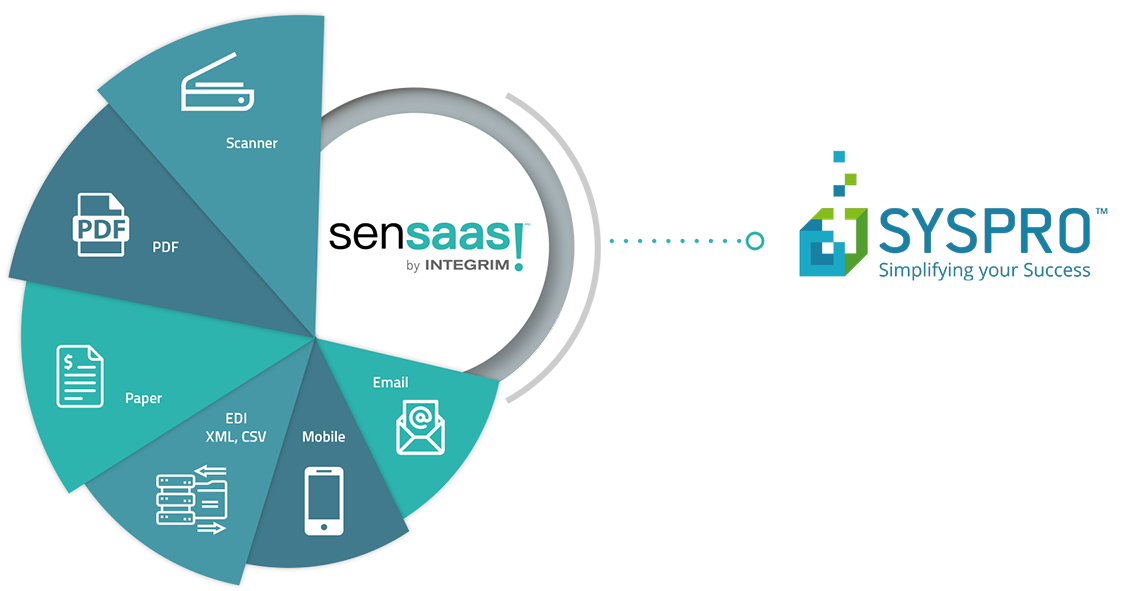 Build on your investment in SYSPRO by adding a quickly implemented, easy-to-use architecture.

Manage all electronic data exchange transactions.

Enjoy exceptional visibility across all integrated operations.

Enhance monitoring and control to consistently maintain optimal inventory levels

Centralize processes to boost overall performance and avoid data redundancy.
Discover, with the help of INTEGRIM's experts, how automating your Travel and Expense management can help improve your financial efficiency.
read more
Would you like to learn how we can help your organization increase productivity and efficiency by simplifying and automating your business processes?
Call Us at 1-833-SENSAAS or Email Us at info@integrim.com