ROBOTIC PROCESS AUTOMATION
Automate repetitive manual tasks and processes
Let robotic process automation (RPA) manage your business processes. Disparate, unintegrated systems can lead to costly, time-consuming duplicate data entry and abundant, low value‑added tasks for employees.
Robotic process automation can be programmed to mimic manual tasks in internal or external systems, on the Web or anywhere else employees collect or share data. RPA eliminates errors, delivers 100% data accuracy and creates the proper connections to ERP solutions.
INTEGRIM robots manage digital processes designed to automate tasks and procedures across your organization from finance and accounting to customer service.

Collect, collate and validate information

Synthesize and analyze structured and unstructured data

Record and transfer information and data

Calculate a position or value and/or determine action to be initiated

Communicate with and assist users, clients and customers

Orchestrate and manage activities

Monitor, pinpoint and report on operating performance

Learn, anticipate and forecast

Cost-effectiveness: RPA streamlines various structured processes at reduced cost.

Error avoidance: RPA reduces errors and lowers levels of operating risks by limiting human intervention.

Efficiency: RPA ensures lean, 24/7 operating efficiency, with no downtime and no training.

Agility: RPA enhances capacity by providing for more agile business processes and visibility for clearly defining governance procedures.

Scalability: RPA can be easily scaled up or down in accordance with demand.

Performance: RPA helps businesses grow by unlocking their people potential.
ROBOTIC PROCESS AUTOMATION CLIENTS
Flexible installation plans: cloud-based, on-premise or hybrid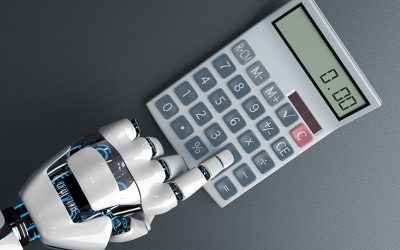 Explore the ins and outs of automated deductions management and how it can help your organization to manage deductions as quickly and efficiently as possible.
read more
Would you like to learn how we can help your organization increase productivity and efficiency by simplifying and automating your business processes?
Call Us at 1-833-SENSAAS or Email Us at marketing@integrim.com