INCREASING ENTERPRISES PRODUCTIVITY AND EFFICIENCY
27 YEARS HELPING ORGANIZATIONS INCREASE PRODUCTIVITY AND EFFICIENCY BY SIMPLIFYING AND AUTOMATING BUSINESS PROCESSES.
Since 1992, INTEGRIM has supported businesses and organizations with the digital business processing and management of corporate documents through the creation of connections to various enterprise resource planning systems.
INTEGRIM offers a comprehensive range of business process automation services and solutions for all manner of paper and electronic documents. Our solutions enable clients to trim costs and eliminate paper, while enhancing the productivity of administrative resources.
Headquartered in Montréal, INTEGRIM employs specialized resources in Québec and Toronto. In the summer of 2018, the company opened an office in the United States to serve the American market.
PROJECTS SUCCESSFULLY COMPLETED.
A comprehensive range of document formats for a broad spectrum of users.
BILLION DOCUMENTS PROCESSED.
Documents processed using control systems and traceability features for every task requiring approval.
YEARS OF BUSINESS AUTOMATION EXPERTISE.
Skilled handling of an extensive variety of documents and automation processes.
We help organizations increase productivity and efficiency by simplifying and automating business processes.
WHAT WE DO?
We help organizations automate the processing of paper and electronic documents, thereby reducing costs, eliminating paperwork and improving resource efficiency.

HOW WE DO IT?
We offer document management solutions intended to simplify and automate business processes.

WHY IT WORKS?
INTEGRIM solutions make information sharing easier and facilitate workflow for company resources. Client-centric installation plans provide for maximum flexibility: cloud-based, on-premise or hybrid
POWERFUL AND SMART SOLUTION
"The INTEGRIM TEAM was attentive to our business needs and focused on a solution that was right for us – they didn't force us into an off-the shelf solution!.
For over 25 years, INTEGRIM has been automating document management processes and workflow for all manner of organizations. We capture, digitize – using optical character recognition capability – and automate date import processes in accordance with business rules applying to accounts payable, accounts receivable, purchase orders, as well as travel and expense management.
"Together, let us work to seize our full potential."

We take care to preserve and promote, across team ranks, key values such as integrity, respect, transparency, humility, teamwork and individual excellence. We are a company on the move. Focused on growth and innovation, we consistently seek to satisfy our clients by fulfilling each of the commercial and technological promises we make to them.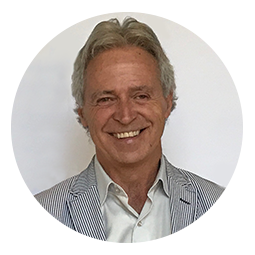 SOME OF OUR CLIENTS:
SUCCESS STORIES
The following clients commissioned us to automate operations, enhance business processes, streamline workflow, and reduce or eliminate low-value tasks :
Flexible installation plans: cloud-based, on-premise or hybrid
INTEGRIM has partnered with worldwide organizations to bring our customers cutting-edge equipment and technologies. We have partnered with organizations in all aspects of our business.
Would you like to learn how we can help your organization increase productivity and efficiency by simplifying and automating your business processes?
Call Us at 833-SENSAAS or Email Us at info@integrim.com